PROJECT ARTICLE: FLAME ZONE HOME EXTENSION IN SYDNEY'S NORTH
There are two things that the team at Elite Additions absolutely loves when it comes to our business...
1) HAPPY CLIENTS
2) OUR CRAFT
This recent home extension project in Sydney's northern suburb of Berowra Heights hit 2 from 2 and we couldn't be happier with the results. The project which included the addition of a master bedroom + ensuite, converted space into a rumpus room for the kids and a brand new deck for the parents to relax overlooking the local bushland.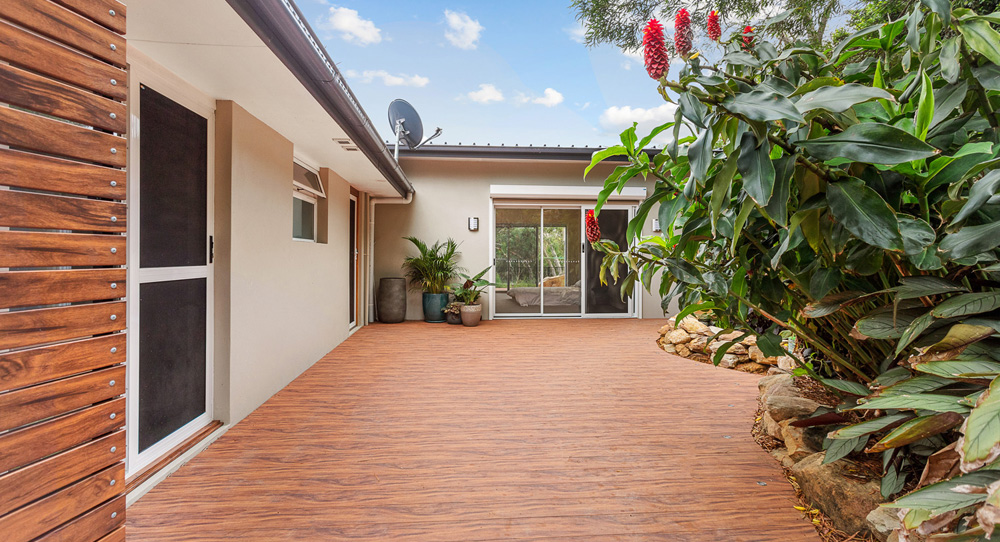 THE CLIENT BRIEF
Our client was a young, growing family needing more space without the hassle of relocating. More space for mum and dad to easily entertain guests & an additional space for the kids to use when home from school. The family are settled in Berowra Heights and they really enjoy the peace & quiet that the bushland gives them. They wanted an outdoor retreat where they can feel like they can properly escape from the hustle & bustle of city living.
PROJECT SCOPE
Our client first came to us with an idea of creating more internal space for their current home. Elite Additions added a master bedroom with ensuite by expanding the upper level of the home to allow the space. In addition to this, we remodelled the existing downstairs rooms so that the space could be converted into a rumpus room to entertain the kids. An additional area focused around relaxing/entertaining guests in an outdoor alfresco/dining space which overlooks the local bushland.
INEVITABLE CHALLENGES OF THE PROJECT
The current abode is located in the northern suburbs of Sydney backing onto the stunning Berowra Waters - amazing views of nature as we are sure you can imagine! Unfortunately, the property, being so close to the lovely nature reserve, is within a Flame Zone Area. All residential developments on land that is located within a "bush fire prone" area have a legal obligation to meet the requirements of Planning for Bush Fire Protection (PBP) and AS3959. If you are categorised as a BAL 40 or BAL Flame Zone, you must first ensure that your build complies with PBP (Planning for Bush Fire Protection) requirements in order to get DA Approval. We needed to fill out an additional form titled Single Dwelling Applicants Kit or you can obtain a certificate from a qualified consultant. It probably goes without saying but non-traditional materials are considerably more expensive than your more affordable, standard timber materials. Given that we weren't given a choice, we had to relay this to our clients which can be challenging at times as we're sure you can imagine! Fortunately for us, our clients were amazing and we went ahead, ordering some ultra low maintenance aluminium decking from NexGEN Decking .
OUR ELITE SOLUTIONS OVERCOMING THE CHALLENGES
After doing some extensive research, we discovered a specific aluminium decking alternative which seemed to be the perfect flame-zone solution for our clients' project. We spoke with NexGEN Decking and they recommended the BAL-FZ rated Aluminium DryDeck 2.0 product for the deck & screening. The company have attached a phrase to the product describing it as "Simplicity meets Durability - ultra low maintenance, high traffic, aluminium decking." Being a builder who focuses on quality & value, we were sceptical at first as we hadn't used a product quite like it before for any new home build , granny flat build , addition, extension, renovation or deck. We can confirm that some of the benefits we found were that this product was quality to the touch and really easy to install. It quite literally looks and feels like a hardwood deck which we found probably the most surprising thing. The installation was easy and simple and NexGEN were a pleasure to deal with throughout the entire process. Since we were sceptical of the decking alternative, we had a dozen questions quizzing NexGEN on the product they recommended for us. When we say that they were a pleasure to deal with - we mean it! The only downsides that we could see were the obvious price tag factor and the fact that the material is made to measure, so we would definitely recommend ordering well in advance for you to receive it for when you're up to that stage of the build.
THE RESULT
It's hard to believe but the product itself looks and feels like proper hardwood. Our clients absolutely love the look & feel of the aluminium decking. The added benefits of it being slip, stain and mould resistant made it a no-brainer to go with as a long-term solution for the deck. As a builder, the NexGen Aluminium Decking is what I am going to recommend to clients in the future. It's super easy to install, it is weather resistant and low maintenance which is a great option for busy families. Check out the "Extension - Berowra Heights " gallery for some fantastic images of the project.
CONTACT ELITE ADDITIONS TODAY!
If you're based in Sydney or on the Central Coast and are in need of a home additions, extension or renovation; contact Elite Additions today!