FEATURE ARTICLE: THE HANDOVER PROCESS - EXPLAINED!
Here at Elite Additions, we pride ourselves on constructing the best value first floor additions, extensions, renovations and granny flats. It's exciting watching the building journey from the beginning to finally come together. From the plans and approvals process at the start of the build right through to handover, we take the upmost care which gives us the confidence that you're going to love every inch of your new home or renovated abode.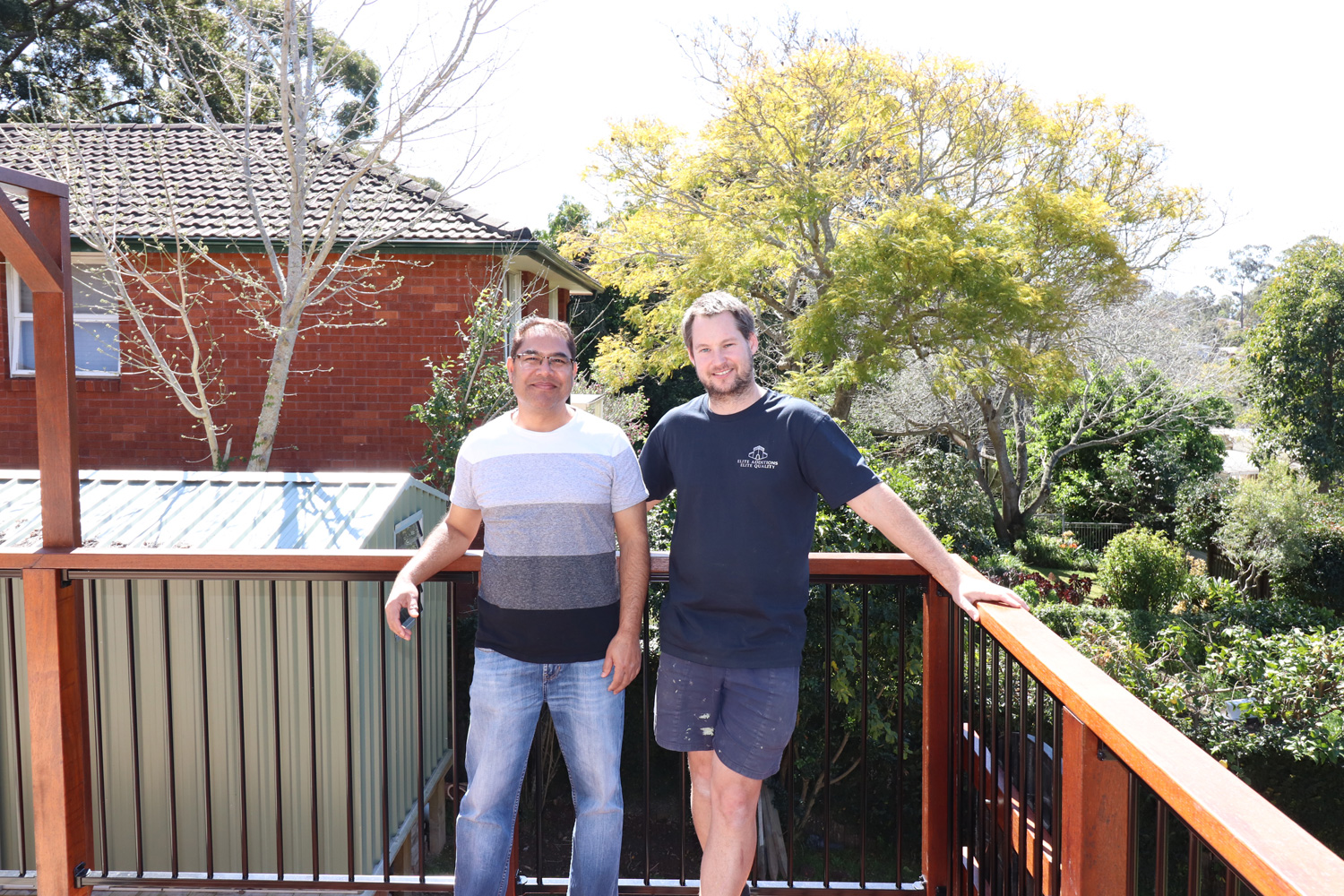 In saying this, we often get asked for details of the "official handover" with clients not really knowing what is entailed. We want to run through the following topics with you so you better understand the Elite Additions Handover Process:
✔ Practical Completion
✔ Key Handover
✔ Defect Period
✔ Insurances
✔ Home Maintenance
✔ Celebrate!
PRACTICAL COMPLETION
Practical completion is whereby the project scope is pretty much wrapped up and we are adding the final touches to your home. Once this is achieved, we walk through your completed home improvements with you. Walking through the home is an important step in the process as it allows us to show you the completed works. It also gives you the opportunity to ask any questions or make any points for completed work as per the signed contract of inclusions, before the appliances are installed. In addition to this, we take down detailed notes of any incomplete that needs to be resolved before the appliances are installed and the finishing touches are fully complete. We understand that the build is not 100% finished at this stage but we want you to be as excited as we are for the actual handover! Once we leave site, we will email you a confirmed "Notice of Practical Completion" which is approximately 2-3 weeks down the track which should give us enough time to resolve the incomplete works and enough time for you to double-check your finances for the Final Payment (which is due on this agreed date). Before the final payment has been made, our highly qualified builder will walk through the home once again with our client, checking all areas to ensure that the incomplete works have been made are to the specifications set out in the initial contract. Both parties then sign off that the work is complete. It is important at this stage to understand the difference between completed work and defective work. And don't worry, if there happen to be any defects, these will be investigated at a later stage after handover. Here at Elite Additions, we actually do a voluntary walkthrough to pick up on any defects to minimise defective work after the official key handover. I mean, who wouldn't want to iron out those defects prior to moving in?! Please refer to the NSW Fair Trading Consumer Building Guide at the back of the building contract to know what to look for in terms of defective works. We then sign off and it's time for you to move in. How exciting!
KEY HANDOVER
Once Practical Completion is finalised, your home is ready for you to move back into! It's all your again! We meet up with you to We meet up with you to give you the following items and to guide you through the home (once again) and hand over all remote controls for garage doors, keys for windows and doors, fire place remotes, instruction manuals for water tanks and air conditioning units and warranty documents for your entire home. We want you to feel comfortable to use ALL of the new features and gadgets in your new home. The main items you want to receive at handover are:
1. Keys
a. Internal / External doors
b. Remotes (for the automatic garage doors and/or A/C
c. Manual roller doors
d. Windows
e. NBN box
2. Manuals & Warranty Information
a. Kitchen appliances such as ovens, stovetops & dishwasher
b. Hot water service
c. Air conditioning units (split system, multi-split or ducted A/C)
d. Water tank pump systems (grey water)
e. Solar panels
3. Training & Education
a. Proper use / maintenance of your Ducted Air con/water tank systems
b. Proper use of appliances and check that they work.
c. Recycled water taps
4. Certificates
a. Water proofing certificate
b. Engineering & structural certificates
c. Termite management certificate and warranty's
d. BASIX Compliance certificate
e. Electrical certificates
f. Drainage Certificate
g. Stormwater Compliance certificate.
h. Drainage certificates
YOUR DEFECT PERIOD
The requirements regarding your Defect Period will be stated in your Elite Additions contract, please read through thoroughly it as it may differ from those contracts of other builders. We use Housing Industry Australia (HIA) contracts which state a 13-week Defect Period from the time of Practical Completion. The Defect Period begins when: 1. Once the client moves back into their new home, or 2. For clients that continued living in the property during the build, practical completion is on the specified date of your builder's handover certificate. We recommend keeping your Defect List on your fridge in the kitchen and make note of any items that you believe are defects over that 13-week period. We also recommend putting a reminder in your phone two days before the Defect List is due, that way you won't forget! Once the Defect Period is up, we will run through the list line-by-line so we can get started with resolving those issues as soon as possible. If there is anything that is an emergency, such as an oven not working, feel free to contact for us to resolve - there's no need to wait the full 13 weeks! If you cannot find any noticeable defects during this time – happy days!
HOME INSURANCE OPTIONS
We would recommend for you to obtain several quotes for your home & contents insurance - do not just go with the first insurance company you Google! We would even recommend getting additional quotes even if you have a current Home & Contents insurance policy. It well may change based on the home improvements that have been made. Note: For the construction phase we would recommend considering additional insurances that protect your home during this period. Some insurance policies DO NOT cover your home under certain circumstances so beware! We have our own Insurance Broker who can recommend certain policies based on your individual situation.
MAINTENANCE OF YOUR HOME IMPROVEMENTS
Your building contract, architectural & engineering drawings and specifications will let you know of any specific requirements from yourself in regards to the maintenance of your new home. Termite management generally needs annual inspections to ensure that the warranty is not void. Please read these above documents carefully as you want to keep your buildings' warranty intact. If you have any questions at all, you CAN ALWAYS CALL Elite Additions for advice. You're part of the Elite Additions family now so it's free of charge!
CELEBRATE
! At handover, we will personally deliver an Elite Additions care package for you and your family to enjoy. We strongly believe in celebrating good times - and this is definitely one of them!
CONTACT ELITE ADDITIONS TODAY
We hope you found this list helpful. If you aim to tick off items (at your own pace, in your own time) you'll be finished before you know it! If you're in the process of researching improvements for your current house, contact the team at Elite Additions today. We are a local & trusted home builder in Sydney and would love the opportunity to provide you with a FREE FEASIBILITY REPORT or phone consult on your property.